JOIN US ON OUR MISSION
SUNGLASSES FOR YOU AND THE PLANET
We know that our collective impact on the Planet matters so we are striving for more sustainable products, starting with our frames, which are made from recycled materials.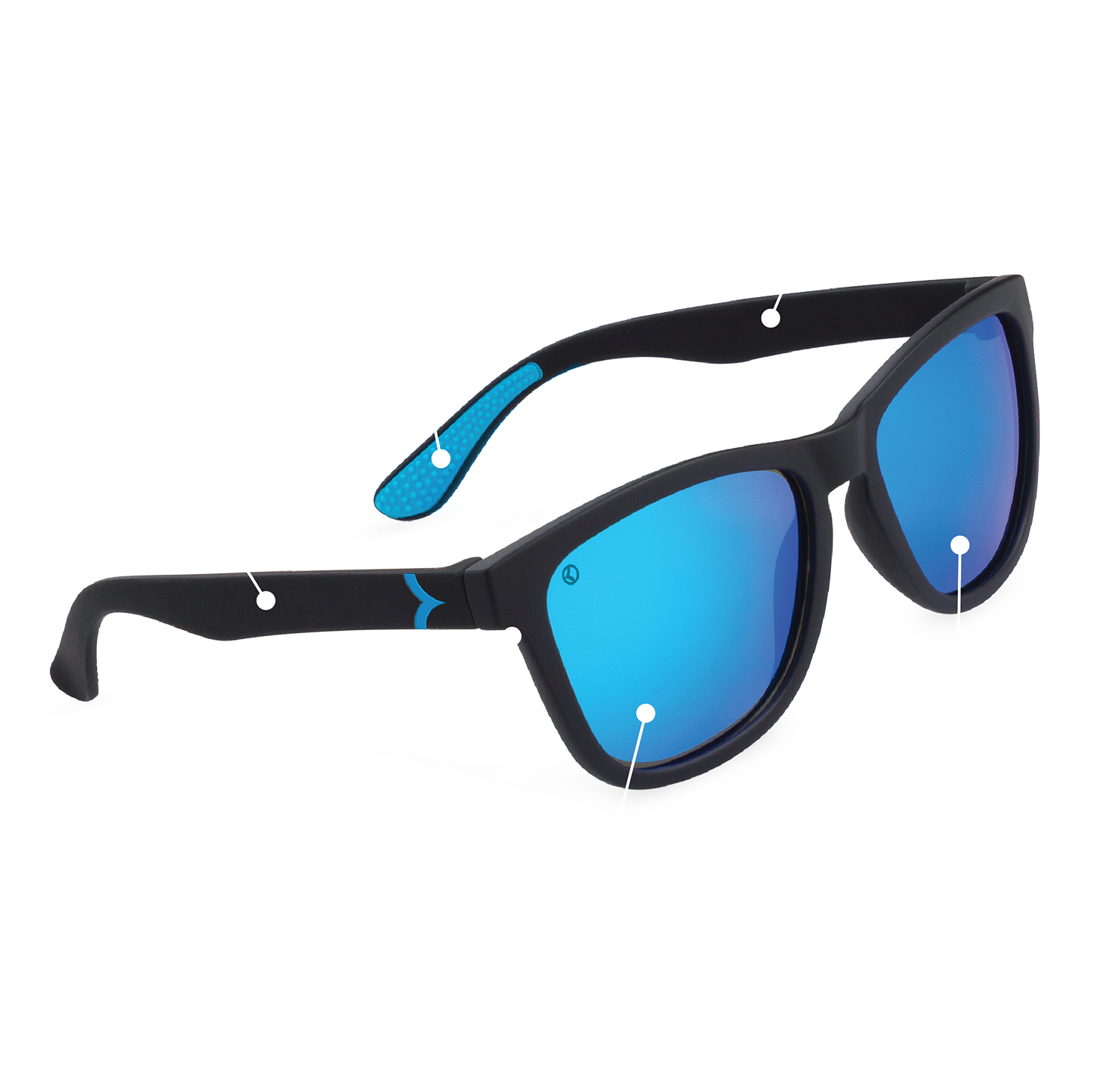 NO SLIP, ZERO BOUNCE
A special rubber grip behind the ear makes Kyloe sunnies so comfortable you will forget you are wearing them. Along with the unique soft touch frame, which prevents movement and slippage, these sunnies can endure the most extreme conditions and don't budge.
SUPER FLEX FRAME
Made with a strong, flexible material and engineered to be ultralight, these frames are extremely durable and made for the outdoors.
ADVENTURES LOOK BETTER
Our polarised lenses have been engineered to reduce glare, enhance contrast and optimise clarity. Their UV400 protection blocks 100% of harmful UVA / UVB rays.
A scratch resistant coating keeps them looking top notch, while their anti-reflection inner coating means you won't get any annoying reflections interrupting your view.
Fantastic!
Recently ordered some 'Milo' sunglasses after dithering for ages. WOW! Superb fit and comfort. They are so light and they don't move at all even when running. Even better, two for the price of one! Best sunglasses I have ever owned. Don't dither…….buy them!
So pleased with my purchase.
I now have 2 amazing sunglasses: Cookie Monsters and Milo. They are so light and comfortable I don't feel I have them on and they appear to be very sun protective. I am very pleased with my purchase, bought after I tried on my daughter's pair of Cookie Monsters.