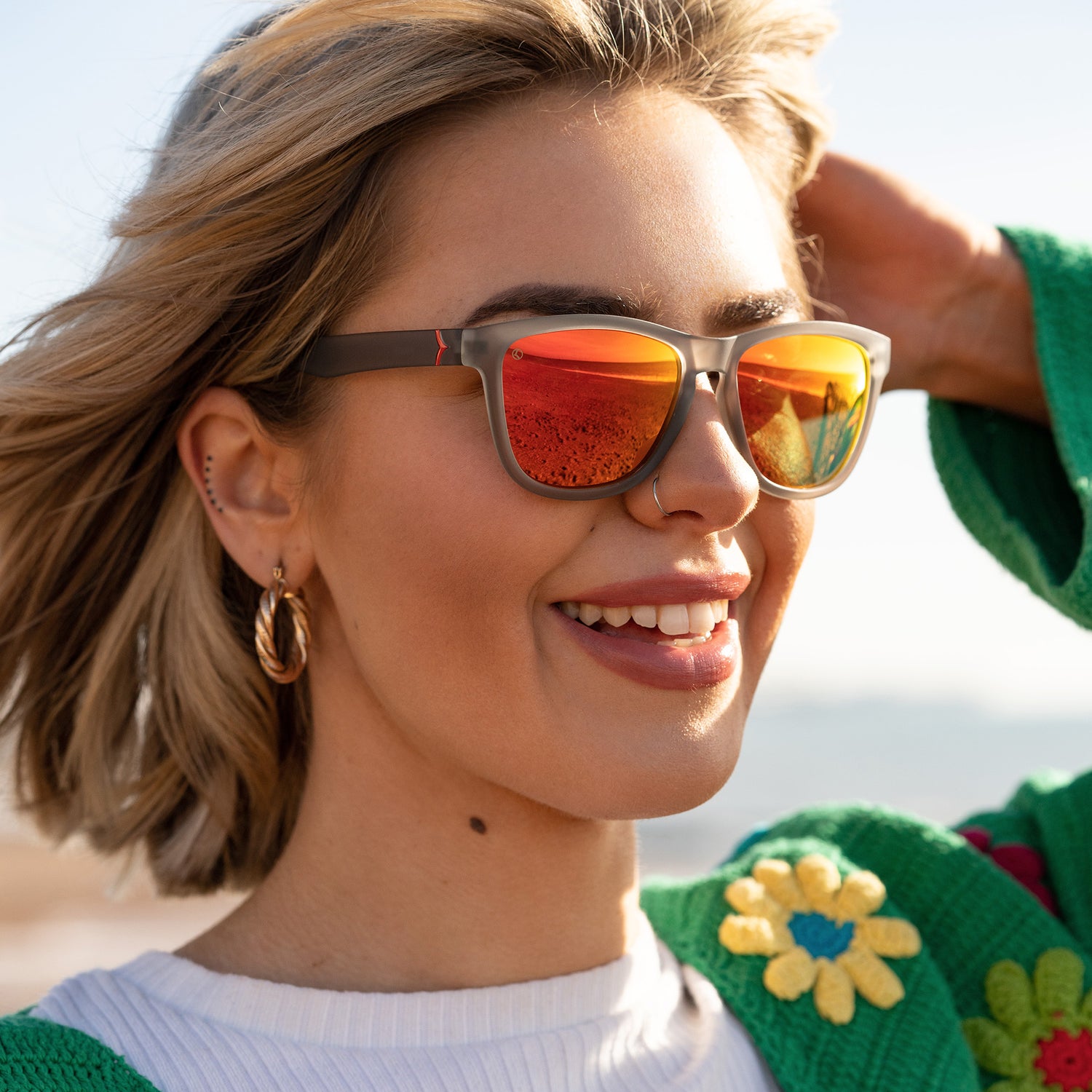 "Amazing Clarity. Really Comfortable and Secure."
- D. Hancock
JOIN US ON OUR MISSION
SUNGLASSES FOR YOU AND THE PLANET
We know that our collective impact on the Planet matters so we are striving for more sustainable products, starting with our frames, which are made from recycled materials.
WORD ON THE STREET


GREAT SUNGLASSES
So light you forget you are wearing them! No slipping down or bouncing when walking or running. So so comfortable. Very impressed!
YOU NEED SOME OF THESE
Since buying these excellent sunglasses, I have worn them in winter sun, for trail running, for driving and even for ice climbing. They look great with outdoor clothes, casual clothes, smart clothes, even with a suit.
The fit is great, they do not fall off when running, they have no uncomfy points and everyone comments oh how good they look.
ABSOLUTE LOVE
I absolutely love these sunglasses. They are so comfortable and stylish; they make me smile.
SUPERB QUALITY IN ALL WAYS
Have always been very fussy with my sunglasses only wearing Maui Jim and Persol due to the quality of their lenses but wow these are exceptional. Played tennis in these the other day- no slip, and so clear seeing the ball.
I LOVE THEM
This is my second order of sunglasses from Hygge because I love them so much and enjoy the variation.
Had so many compliments wearing them (+ the comfort, fit, non-slip and polarisation are perfect for me) so I got brave with the colours and ordered Bluey and Marshmallow - sunnies for every occasion!
@KYLOEINTHEWILD
#kyloeshades #kyloeinthewild