JOIN US ON OUR MISSION
SUNGLASSES FOR YOU AND THE PLANET
We know that our collective impact on the Planet matters so we are striving for more sustainable products, starting with our frames, which are made from recycled materials.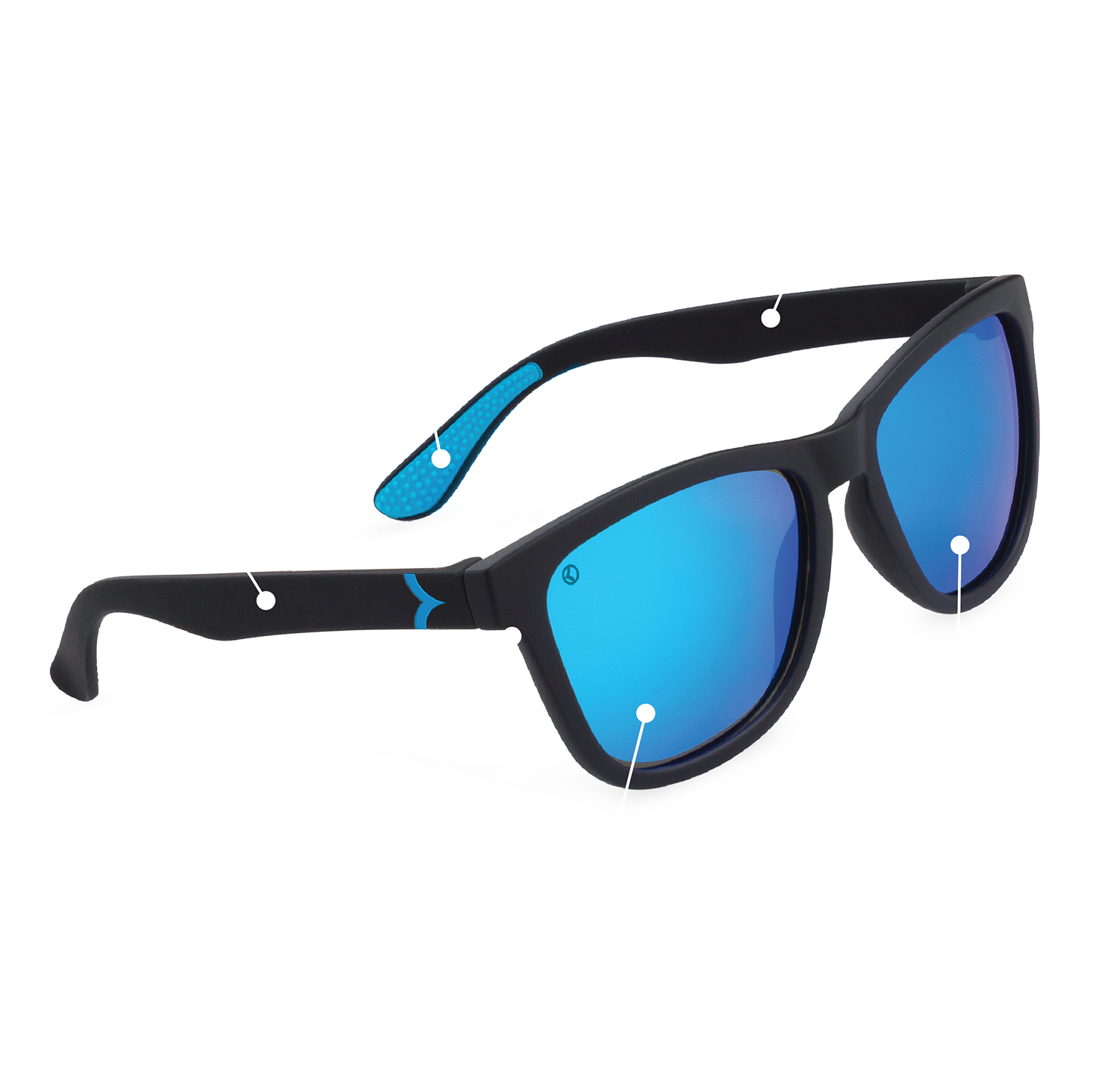 NO SLIP, ZERO BOUNCE
A special rubber grip behind the ear makes Kyloe sunnies so comfortable you will forget you are wearing them. Along with the unique soft touch frame, which prevents movement and slippage, these sunnies can endure the most extreme conditions and don't budge.
SUPER FLEX FRAME
Made with a strong, flexible material and engineered to be ultralight, these frames are extremely durable and made for the outdoors.
ADVENTURES LOOK BETTER
Our polarised lenses have been engineered to reduce glare, enhance contrast and optimise clarity. Their UV400 protection blocks 100% of harmful UVA / UVB rays.
A scratch resistant coating keeps them looking top notch, while their anti-reflection inner coating means you won't get any annoying reflections interrupting your view.
Great products, great service, great price
I purchased two pairs of sunglasses from Kyloe in the Wild. Both are high quality, arrived quickly, and were very reasonably priced. Really friendly, informative service. Highly recommended!
Amazing customer service
I would like to thank your company and especially Sam for going above and beyond. So grateful. We love our glasses and will be sending a picture of us in the very near future. Glasses do what they say. Brilliant
Love them!
Great comfortable sunnies and very stylish. Buying online without the chance to try on is always a risk but sunglasses even more so. Don't fret, you will love them, fit perfectly. Go ahead and order (this review is not a paid for advert)