JOIN US ON OUR MISSION
SUNGLASSES FOR YOU AND THE PLANET
We know that our collective impact on the Planet matters so join us on our journey towards a more sustainable future with our 100% recycled shades.
We can all make a difference with every purchase we make.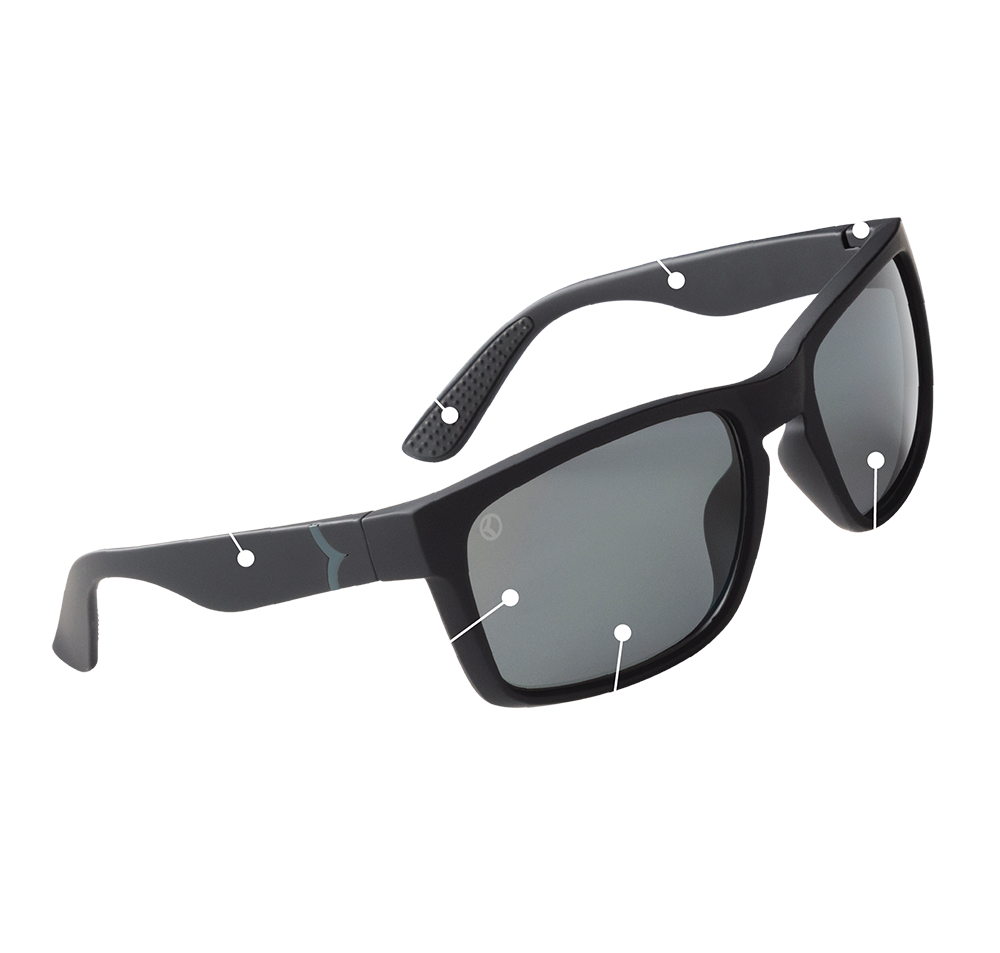 NO SLIP, ZERO BOUNCE
Kyloe sunnies are designed for both comfort and durability. Featuring a special rubber grip behind the ear, you'll forget you're even wearing them. The unique soft touch frame not only provides additional comfort, but also prevents movement and slippage. They won't budge, full stop.
SUPER FLEX FRAME
Crafted from a strong and flexible material, our frames are engineered to be ultralight yet incredibly durable, perfect for your outdoor adventures. With a design optimised for performance, you can trust that these frames will withstand even the toughest conditions.
ULTRA LENSES
The Revolutionary choice for outdoor eyewear. Kyloe ULTRA lenses are made from a cutting-edge combination of Polycarbonate and Polarised Materials. They provide exceptional clarity and durability. This advanced material provides superior impact and scratch resistance, ensuring that your lenses stay clear and free from damage even after prolonged use. With ULTRA lenses, you can enjoy optimal clarity and visual acuity, making them the perfect choice for any outdoor activity.
Christmas presents 😎
Really pleased with the glasses look really well made and exactly as described. Great product.
Sunglasses review
I recently bought the Shadow and Chewie glasses and took a punt on a mystery pair. I have been using the mystery pair (Yellow Vulcan Docs? I think. Can't see them on the website so that could be the wrong name) in the garden during this recent hot spell and they have stayed in place and fit great. They are all well made but the Shadow ones feel slightly better built and worth bigger price tag. I'm loving these glasses and at £89for 3 pairs I'm well pleased with them. Great value. Roll on my holiday when the Chewies will make an appearance😁😎
Great sunglasses
Let's start with Wow
Wow to great service and quick delivery
Wow to the sunglasses they fit really well non slip and the Polaroid lenses are fantastic as I drive a lot brilliant 🤩