JOIN US ON OUR MISSION
SUNGLASSES FOR YOU AND THE PLANET
We know that our collective impact on the Planet matters so we are striving for more sustainable products, starting with our frames, which are made from recycled materials.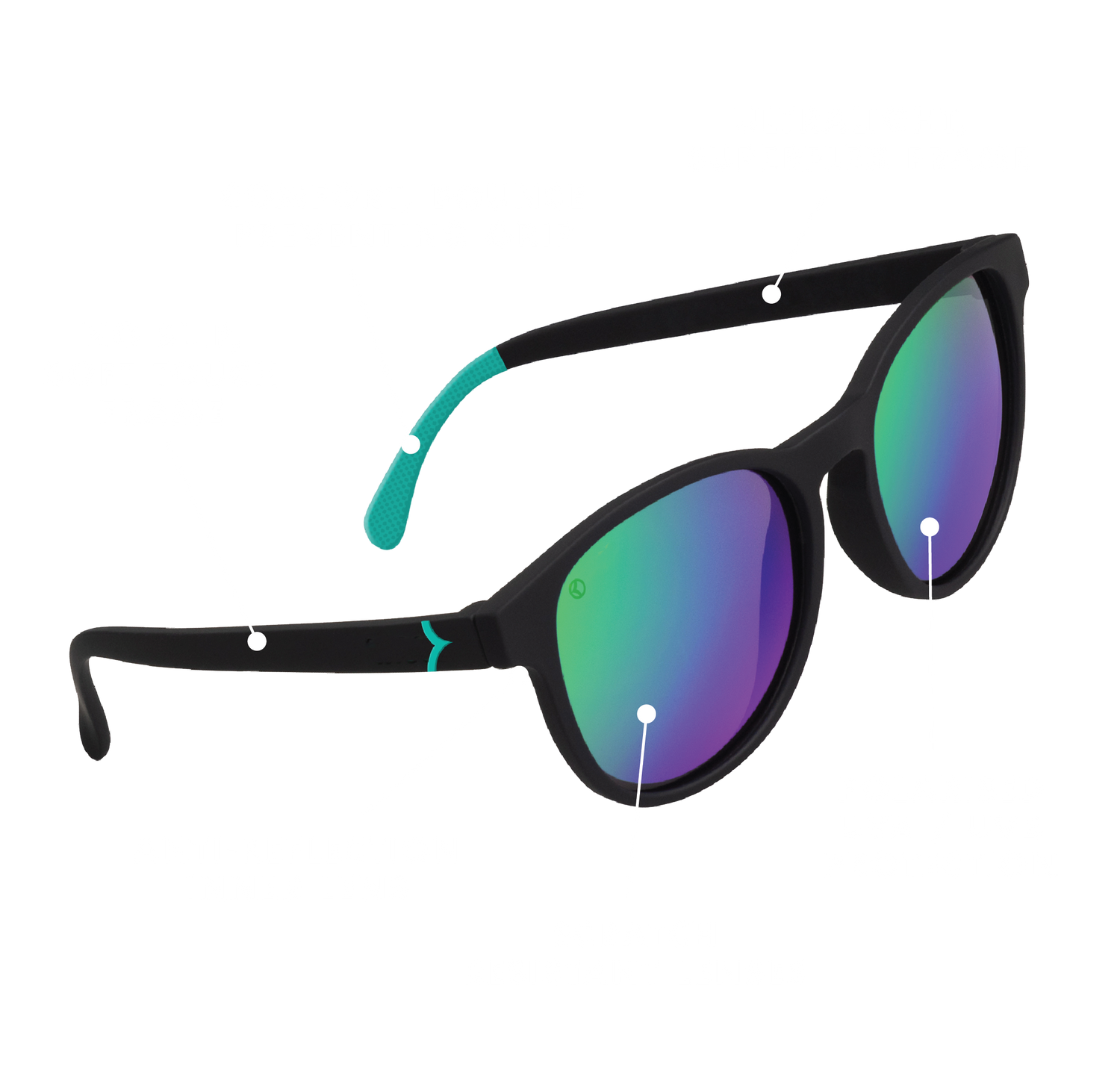 NO SLIP, ZERO BOUNCE
A special rubber grip behind the ear makes Kyloe sunnies so comfortable you will forget you are wearing them. Along with the unique soft touch frame, which prevents movement and slippage, these sunnies can endure the most extreme conditions and don't budge.
SUPER FLEX FRAME
Made with a strong, flexible material and engineered to be ultralight, these frames are extremely durable and made for the outdoors.
EFFORTLESS STYLE
Throw on these circular stunners when you've got that wanderlust feeling or want to strut your stuff. These beauties straddle functional and fashionable with ease.
Love them
Bought these for my 9 year old, as kids glasses generally don't provide sun protection. She loves that she got to choose from such a huge selection of colours. The glasses fit perfectly and are so light and comfortable. The crazy thing is I have quite a wide head and a lot of glasses are too tight for me but because these are so flexible I can wear these comfortably too which is an unexpected bonus!!
Absolutely love them 100%
Very comfortable
Very light..Amazing 🤩
Wow!!!!!!
Now, I never buy from Facebook, thinking that I will be scammed. I did a little bit of research on Kyloe in the Wild and I liked the story behind the creation. My son had just dropped his brand new Pit Vipers in the loch in Strathclyde while rowing in the Junior Champs and I was faced with paying £100 for another pair, so I thought I would give these a go instead…particularly as I really wanted the Olaf sunnies and it was BOGOF. Oh my word, I am sooooo delighted!!!! Everything is top notch, from the packaging, the soft pouch, the cleaning cloth and the nice touches, like the stickers…and the sunglasses…well, I was blown away!!!!! A*M*A*Z*I*N*G 🤩 😎I need to persuade my husband to buy some, so I get Angel Tears! 🤣