JOIN US ON OUR MISSION
SUNGLASSES FOR YOU AND THE PLANET
We know that our collective impact on the Planet matters so we are striving for more sustainable products, starting with our frames, which are made from recycled materials.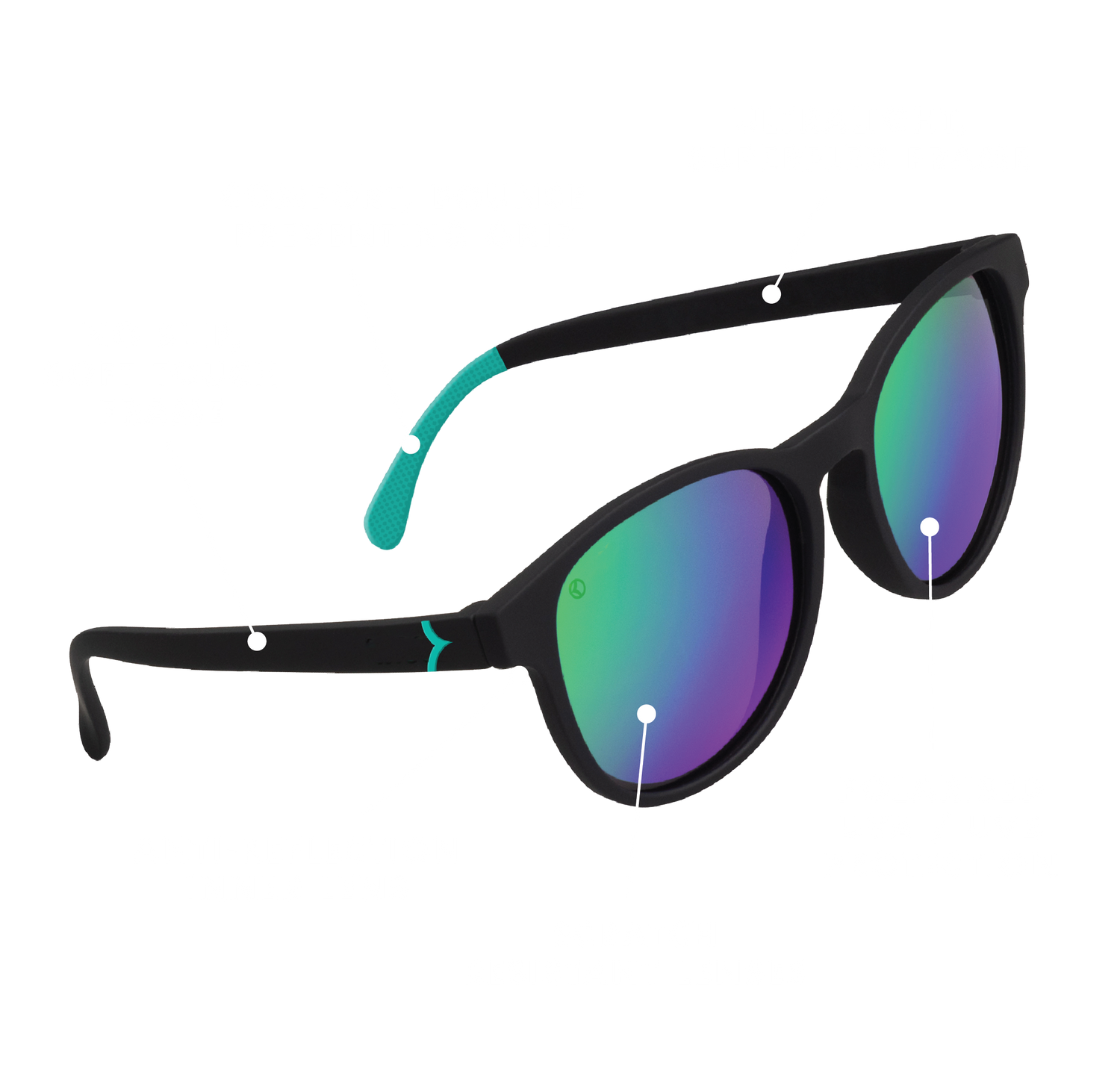 NO SLIP, ZERO BOUNCE
A special rubber grip behind the ear makes Kyloe sunnies so comfortable you will forget you are wearing them. Along with the unique soft touch frame, which prevents movement and slippage, these sunnies can endure the most extreme conditions and don't budge.
SUPER FLEX FRAME
Made with a strong, flexible material and engineered to be ultralight, these frames are extremely durable and made for the outdoors.
EFFORTLESS STYLE
Throw on these circular stunners when you've got that wanderlust feeling or want to strut your stuff. These beauties straddle functional and fashionable with ease.
Amazing sunglasses!
I absolutely loved my party boat sunglasses and wore them constantly on my recent holiday to Greece. I loved the colour and they were so comfy to wear! Really effective at keeping the glare of the sun at bay. I was absolutely loving them until playing with a ball in the pool my son threw the ball directly at the sunglasses (not intentionally!) and the arm sheared in two 😭😭 Devastating! They are an amazing pair of sunglasses just make sure no one hits a ball directly at your face whilst wearing them 😂😂
Funky
Love the colours! Not had much sun since getting them to try them much but the few times I've worn them they seem great
Gives the sea beautiful electric blue highlights!
The colours of Party Boat are fabulous with bright summer clothing and the sunglasses are so comfortable to wear. As an added bonus, some of the glints on the sea were transformed to bright blue by the polarised lenses when gazing at the sea yesterday! Very happy with Party Boat!